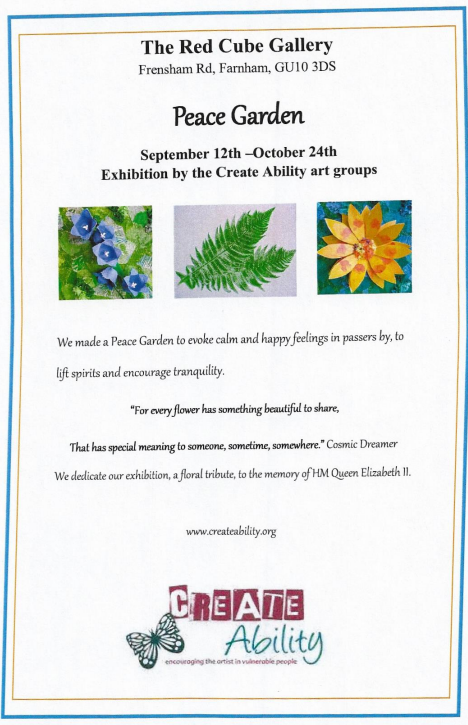 The Red Cube Gallery "Peace Garden"
Create Ability exhibition
This artwork has been made by the Create Ability art groups – a community of people with learning disabilities, autism, physical impairments and complex needs, in the Farnham area.
We made a "Peace Garden" to evoke calm and happy feelings in passers by, to lift spirits and encourage tranquillity. We've re-cycled packaging materials, including egg boxes, cardboard envelopes and flower pots to create this installation.
"For every flower has something beautiful to share,
That has special meaning to someone, sometime, somewhere." ( Cosmic Dreamer)
We're dedicating our exhibition, a floral tribute, to the memory of HM Queen Elizabeth II
Create Ability sessions are led by Kathy Toop, a community arts practitioner.