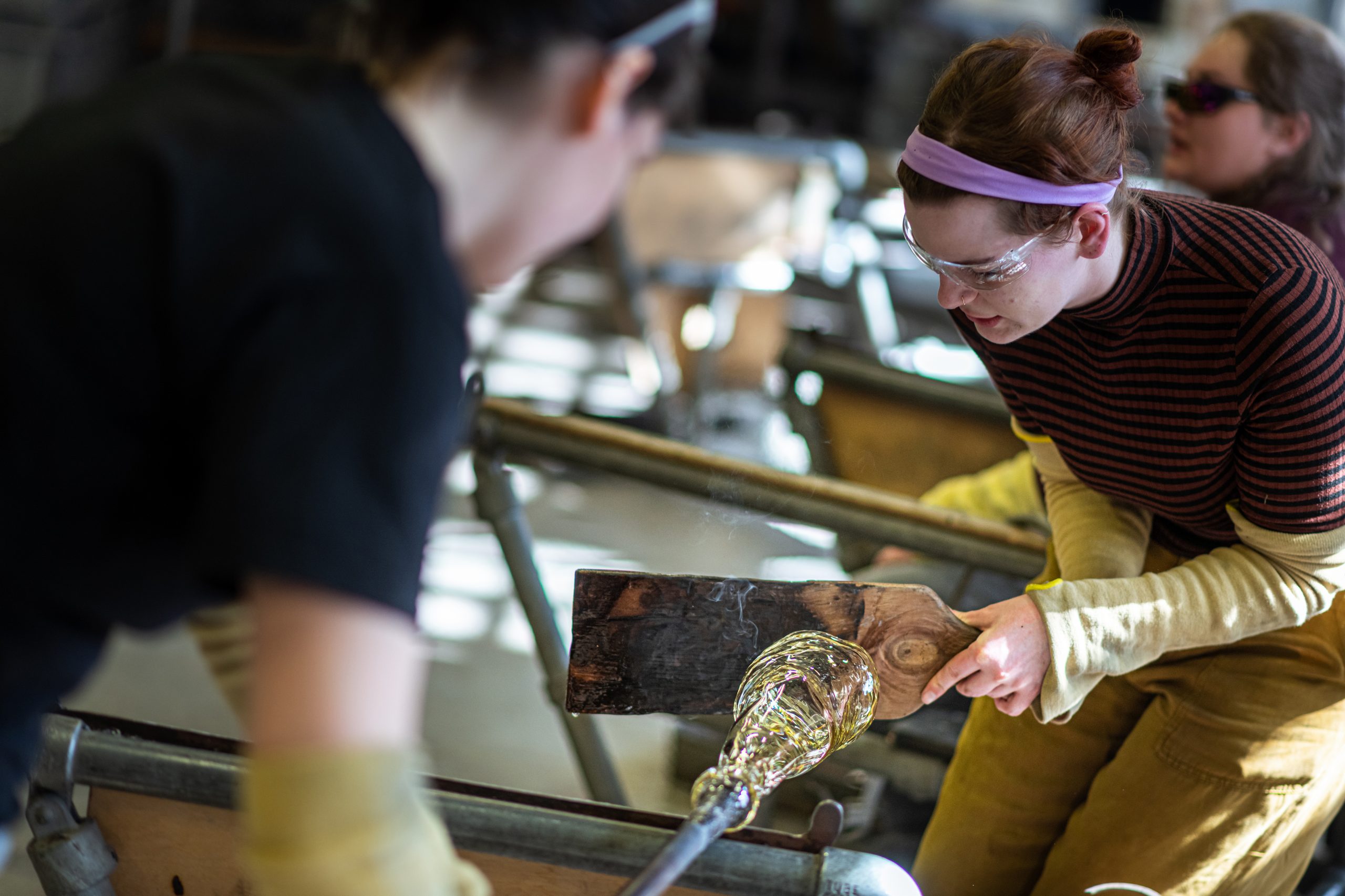 Glass Blowing Demonstrations and a Tour of the Glass, Ceramics and Jewellery Workshops
To celebrate the UN International Year of Glass, the University for the Creative Arts is hosting live glass blowing demonstrations as part of Farnham Craft Month. You are invited to see the glass blowing process live in action with demonstrations from our technical staff and students, with a tour of the glass, ceramics and jewellery workshops.
Demo and tour time slots: 11:30-13:30 & 15:00-17:00. Please book one slot.